7 - The Fairy Queen Illustrated Newsletter
About the coming New Moon, Intersex people, M.me Léonie d'Aunet and postcards obsession
Beloved readers of The Fairy Queen Illustrated Newsletter,
This is Virginia, I am an author and illustrator and I am the founder of The Fairy Queen Press editorial project, hi!
Greetings from my garden
We are now in the full bloom of summer: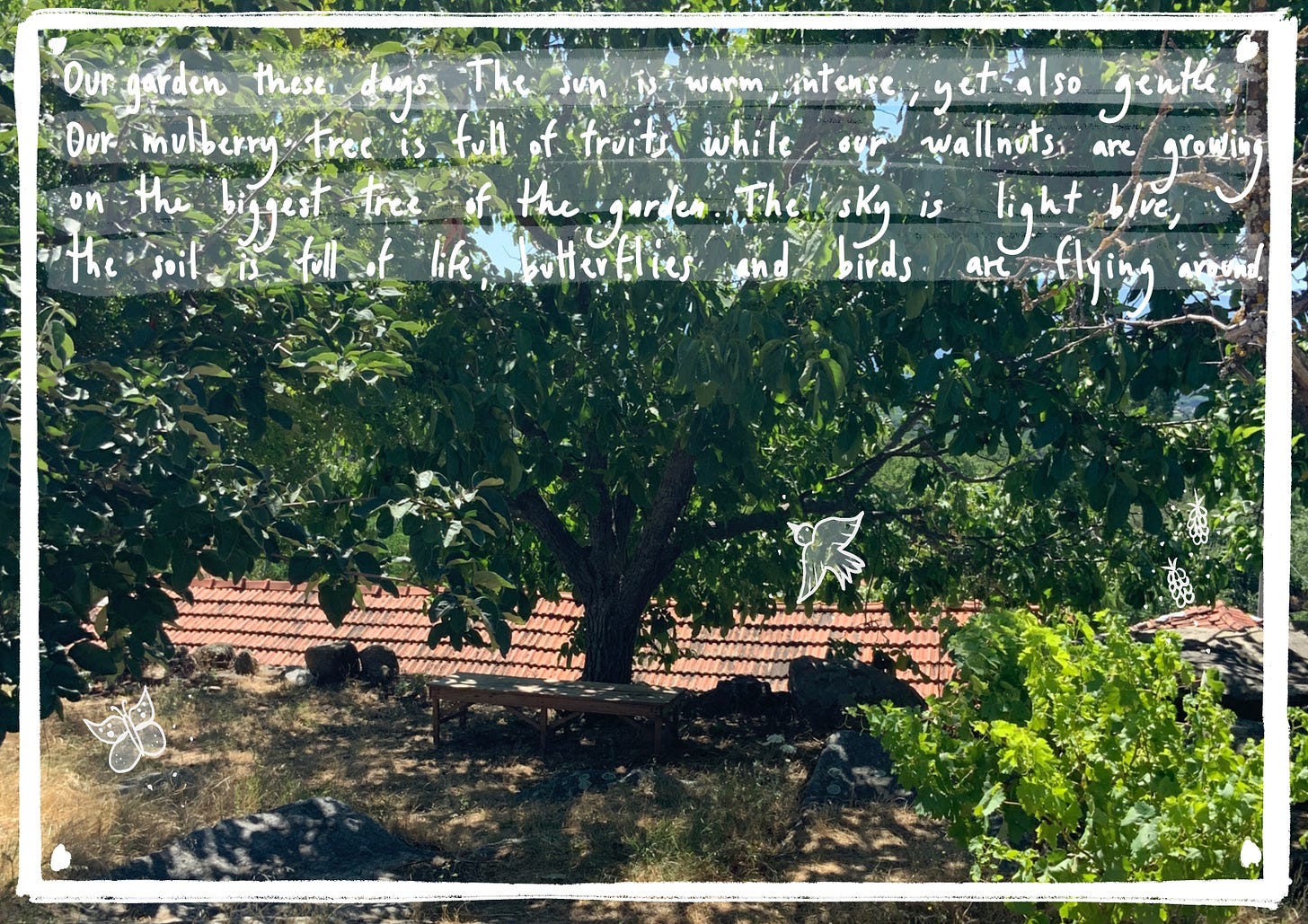 ---
The moon of the week
This week starts with a new Moon in Cancer on Monday, on July 20th. During New Moons, energetically, it is a great time for new, fresh starts. It can be a good practice to clean and organize your house, purifying the air and energy of your environment burning sage and lighting a candle. You can then take some personal time to connect with yourself, tuning with the energy of the moon and writing down on a paper what you'd like to call in your life for next months, planting a new seed of desire and also expressing what you are ready to release. Then, declare it aloud and feel the emotions that your words are bringing into you. Focus on the one thing you wished for all the week long, as the Moon will start to grow again taking her Waxing Crescent shape.
---
"Female. Male. Intersex."
People that don't strictly belong to the female gender nor the male one are called Intersex. Intersex people are as much as common as people with red hair, yet we don't know much about them. For Yanez Magazine I wrote an article about this topic.
---
The Fairy Queen and Womb Bliss Podcast
My friend Nicole, founder of the Womb Bliss, and I started a new series of podcasts, here the first episode where we introduce ourselves and the topic of our podcast.
Our first series will be about Solo Women Traveller, and in next episode we will feature a very brave lady, the first woman who travelled to the North Pole. She is known as Madame Léonie D'aunet, and we will talk about her on our second episode. Stay tuned!
---
Postcards available!
Fairy Queen Press Etsy Shop
I have been working on my love/obsession for postcards, and I've opened The Fairy Queen Press Shop, where I sell my illustrations and especially postcards made by me; the shop it's at its downing, but if you like to have a look it's on-line here. (Here below, one of the postcard from the series "Casablanca - 1942").
---
That's all for today, and till next week.
With love <3,
Virginia